UfficioNaCaH1
CONTACT DETAILS, OPENING HOURS AND DAYS
Naples International Airport
Viale Fulco Ruffo di Calabria, 80144 Naples

Tel: +39 081 59 92 755

Cell: +39 351 02 86 460

e-mail:
[email protected]
Opening hours:
Mon-Sun: 09.00am - 10.00pm

Special opening hours:
Open on public holidays.
NAPLES AIRPORT
The car hire Naples International Airport is right outside the building, close to the taxi dedicated area, and it's easily accessible with our free 24-hour shuttle bus service. We remind you that if you need a hire car at Naples International airport, you can pick it up even late at night. Enter your flight number while booking online and, if it's in late, we'll keep your hire car for an hour at the airport, with no additional cost.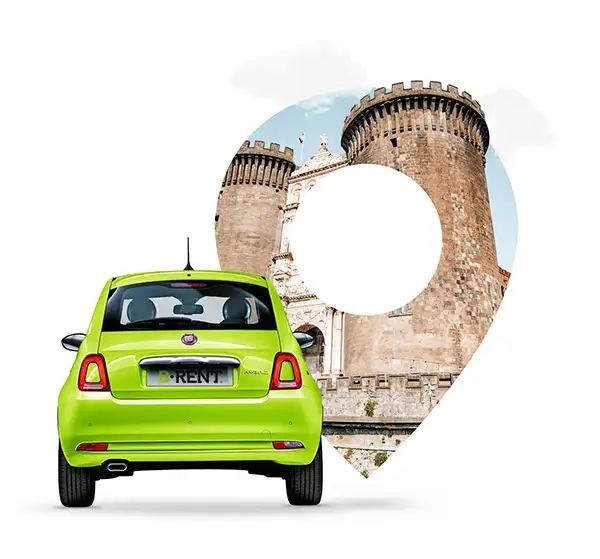 ADDITIONAL INFORMATION

Standard / Out of hours return:
You can return your vehicle to the parking lot of the car hire Naples International Airport. In case you're unable to return the vehicle within our opening hours, you can leave the keys in the dedicated keybox, set in the parking lot of our car hire Naples International Airport.

Roadside Assistance
If you are having any issues with your hire car, you can call our 24/7 roadside assistance, at the toll-free numbers: 800 71 39 98 from Italy, or 02 582 45 794 from abroad. Our multilingual customer service team would be glad to provide you all the needed support and assistance. For more information, check our Roadside Assistance

Skip the Line
Skip the line allows to sidestep the standard queue and join a preferential line. This option is available while booking online or directly inside the rental stations of: Milan Linate, Milan Malpensa, Milan Central Station, Olbia, Cagliari, Naples and Catania Airport. The client may easily switch to the dedicated fast track by taking the number designed for this service, and pay for it only once he reaches the desk. The rate charged for this service is 6,99€ during the Low season and 14,99€ in the High season.

Lost and Found
In case you left any personal effect on the vehicle, you can contact the pertinent location at the phone numbers specified above. However, B-Rent shall not be responsible for any abandoned or lost object.
NECESSARY DOCUMENTS FOR THE CAR HIRE

Even if you will be allowed to pay with any kind of card during the online booking procedure, at the pick-up time you must provide a credit card for the security deposit, unless you have selected a vehicle from the J, J Top or J Suv category. In this case you will need two credit cards, one of which must compulsorily be Gold or Platinum. We accept: MasterCard Visa American Express We do not accept prepaid, rechargeable or debit cards, as well as any card issued by non-banking financial institutions (e.g. Visa Electron, Pagobancomat, Maestro, Revolving, Viabuy, Comdirect and Supercard Plus). The holder of the credit card and the one of the Rental Agreement must be identified as the same person.

A valid driving licence (if you live in a Country where Roman script is not the standard writing system, you will need an international driving licence, or a certified translation released by your Country's embassy)

Identity Card or passport
UfficioNaCaInfoUtiliStrong

Limited Traffic Zone in Naples (ZTL)
The typical alleys of Naples are gorgeous to visit, but can often be too narrow to guarantee an adequate circulation by car. Therefore, the municipality has introduced eight limited traffic zones, which are visible and easily noticeable.


The ZTL of Tarsia Pignasecca and Napoli Centro Antico are both in effect everyday form 9:00am. However, the first one lapses after 6:00pm, while the second one is valid until 5:00pm. Mezzocannone ZTL is active from Monday to Thursday, from 9:00am to 10:00pm, and from Friday to Sunday, as well as on public holidays, from 9:00am to 2:00am. The access to the area of Belledonne, Martiri, Poerio ZTL is forbidden 24 hours a day all year long, while the limited traffic zone of Morelli, Filangieri, Mille is in effect from December 8th to January 6th, before and on public holidays, every Saturday/Sunday from 10:00am to 2:00pm, and from 4:00pm to 8:00pm. Lastly, the ZTL of Napoli Piazza del Gesù is always in effect. In the so called ZTL del Mare and Marechiaro, the limitation is pretty variable, so we suggest you to check the website of the municipality.

Here is an handbook with the main Italian traffic rules.
TRAVEL ITINERARIES
Museo della pace - Mamt
Launched on 29 June 2016, in the same building of the ex-Grand Hotel de londres, in Piazza Municipio The Museo della Pace show-and-tell, in five floors of exhibitions, videos and emotional journeys, everything that connects the Mediterranean culture and the world. Mamt in the Neapolitan dialect it means "Your Mother, the woman that receives" but it's also the acronym of Mediterranean, Art, Music and Tradition. A Whole floor is dedicated to Pino Daniele, a Neapolitan song-writer passed away some years ago. The entrance is free, but you must reserve calling the number 340 80 62 908 or sending an email to [email protected]
Santuario di Montevergine
The first Basilica dates to 1126, when the first pilgrimages come to invocate the divine grace were already know: from that time Montevergine is a place dedicated to The Virgin par-excellence in Campania, one of the most visited sites in the south of Italy. The brand-new constructions have been terminated in the 1961, but inside you can still see the elements of the reconstruction of the 1645 who substituted the original church collapsed sixteen years before. The Montevergine abbey museum, opened in 1968, is opened every day from July 15 to September 15 (Monday-Friday :9.30 am 12.30 am/ 3 pm-6pm ,Saturday-Sunday 9.30 am 1 pm/ 3am 5 pm)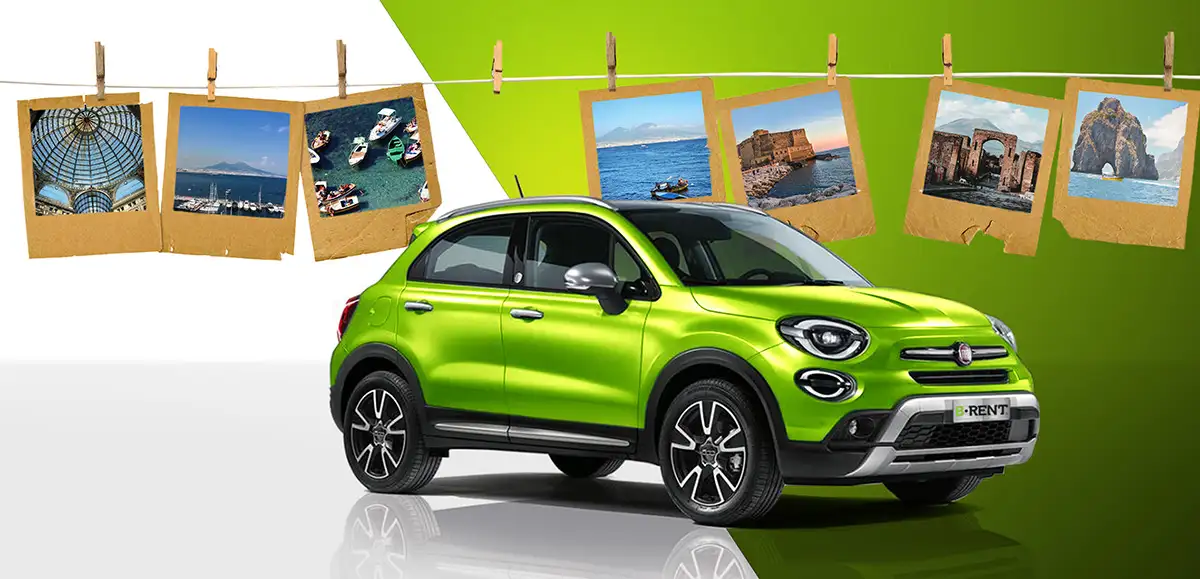 UfficioNaCaFaqStrong

UfficioNaCaFaqSub
UfficioNaCaFaq01Title
UfficioNaCaFaq01
UfficioNaCaFaq02Title
UfficioNaCaFaq02
UfficioNaCaFaq03Title
UfficioNaCaFaq03
UfficioNaCaFaq04Title
UfficioNaCaFaq04
UfficioNaCaFaq05Title
UfficioNaCaFaq05
UfficioNaCaFaq06Title
UfficioNaCaFaq06
UfficioNaCaFaq07Title
UfficioNaCaFaq07
UfficioNaCaFaq08Title
UfficioNaCaFaq08
UfficioNaCaFaq09Title
UfficioNaCaFaq09
UfficioNaCaFaq10Title
UfficioNaCaFaq10
UfficioNaCaFaq11Title
UfficioNaCaFaq11
UfficioNaCaRecensioniStrong

UfficioNaCaRecensioniSub


UfficioNaCaRecensioni1Title
UfficioNaCaRecensioni1Time
UfficioNaCaRecensioni1

UfficioNaCaRecensioni2Title
UfficioNaCaRecensioni2Time
UfficioNaCaRecensioni2

UfficioNaCaRecensioni3Title
UfficioNaCaRecensioni3Time
UfficioNaCaRecensioni3